---
Click on the maps for a more detailed view of 2006-07 tropical cyclone activity.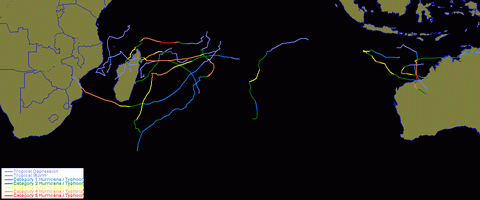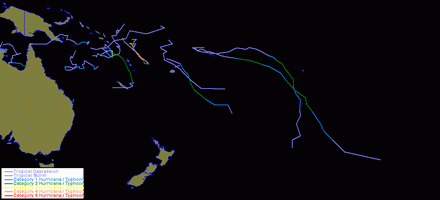 Individual Tropical Cyclone Information
BoM data obtained from the Bureau of Meteorology, Melbourne
JTWC data obtained from the Naval Pacific Meteorology and Oceanography / Joint Typhoon Warning Centre, Hawaii
Historical Season Maps for all seasons that data is available.
Plotting Information about the track maps on this website. Also includes southern hemisphere TC regions and BoM TC intensity classification scale.
Wikipedia 2006-07 Southern Hemisphere tropical cyclone season
All maps produced by Michael Bath
---