---
Well, what a day in Oberon and South of Oberon today, Monday the 14th June.

For those unaware of its whereabouts, Oberon is on the Central Tablelands and about three hours from Sydney with altitude reaching near 1400 metres south of the town - at Shooters Hill.

Inches and inches of fallling snow in the township itself and huge dumps near shooters hill. I drove up there, after locals advised me not to, in my trusty old Corona and almost made it to Shooters Hill before the car lost traction and slid into a shallow ditch (a four wheel drive lost it and totally got bogged nearby, I was lucky) I've got picks of my car's slide/skid marks and all.

The snow on the road was too high for the car to drive over in the end so I had to drive back (after heaps of photos) as the snow got really heavy.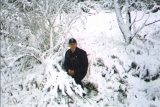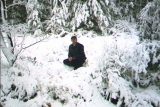 me in the snow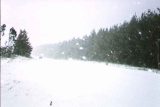 looks back at my car, which was my turn-around point as the snow, (as you can see) was too thick to drive any further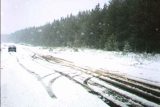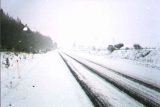 just before the turn-around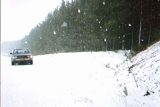 just about as far as my car could go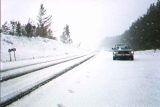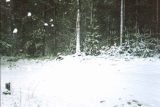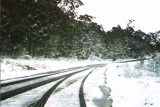 in a similar area
---
MSL Analysis Charts
This images obtained from Bureau of Meteorology.
4pm local 14th June 1999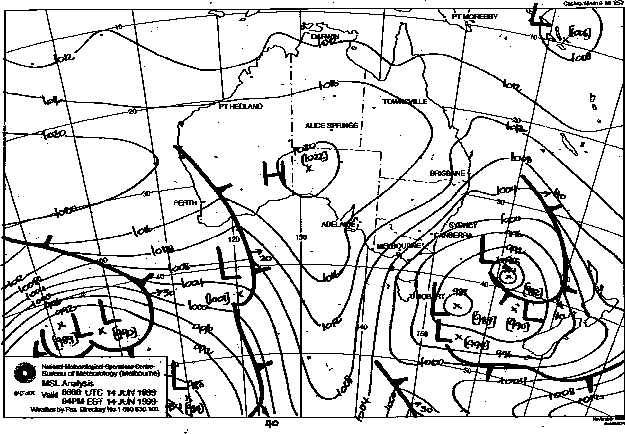 ---