---
I had been stewing at the idea of chasing west of the range for some time, missed out last season so promised it would happen this time.
A trough was lingering from central Queensland all the way down into inland NSW . The models were showing a weakening trend until it was met with a resupply from a new cold front dragging another trough with it. Instability was expected to stay around and shear marginal remain from 0000utc until 0600utc Saturday, with an improvement afterwards. Moisture and DPs were expected to be in the mid-teens or better. Surface temperatures were not showing correctly on the models at 22-24deg - rather 32 degrees on the day. The cap was weak at 14-16 C
A picture was starting to form - of storms, rather moist ones too. It sounding inviting so I decided to go for a drive on the weekend. All I had to do was pick out where the trough cloud would be and stay east of it and wait somewhere. This was most likely to produce some convection when the trough moved east again. Playing with the models showed me a higher chance of storm development north of 150 east 28 south.
I left home at 10.15pm Friday night and arrived at Goondiwindi at about 8am Saturday. Being a gadget freak I had a GPS with me so went to 150.920/28.002. As I drove into town the trough cloud could be clearly seen just to the west.
After looking at what was going on I decided to head to my target area northeast of Goondiwindi along the Gore Highway. Some 100km later I found a nice little open hill with a great view to my southeast right around to the northwest. Some small cumulus were around when I arrived and soon after some began to grow larger. Before long some large Cu had begun to precipitate just to my west!!!! The time was 12.35 oops that's 11.35 in Qld :)
I was pleased as my selected target was going to produce. This became a slow line of very weak storms which slowly moved northeast. I stopped at a Captains Mountain roadhouse for fuel and boiled the billy and had a coffee to wait for the storms to catch up.
Noticing the general improvement and some weak gusters,<4> I decided to get going again as the cell to the south was starting to look nice and was going over a hill beyond view. After passing through Brookstead the storms were really starting to party - it was an area with very high DPs and no forest, just open farm land.
At this stage the line had developed so much so that a rather large long guster was with it too. As the Line was propagating to the north I consulted the GPS and stayed parallel to the line until Oakey. I then turned south and back to Toowoomba. I still had time as some of the line had begun to weaken and was still very slow moving.
All in all had a great chase which lasted about 5 hours. Saw some awesome CGs and some very heavy rainfall. Monitoring UHF CB had the locals all on deck saying flash flooding of local roads and causeways etc.
Some other storm activity approached the Goondiwindi area from the SW towards evening.
---
Radar
Brisbane medium scale loop 0100z to 1000z 20/11/2004 (11am to 8pm local)
---
Satellite Images
From Weatherzone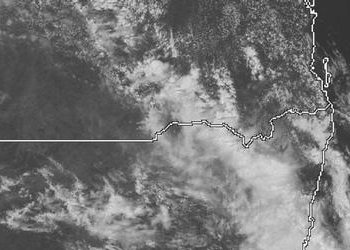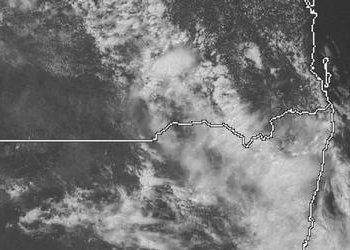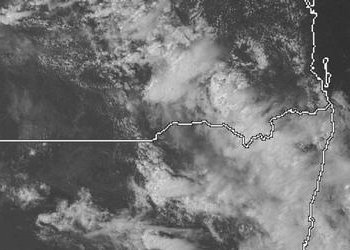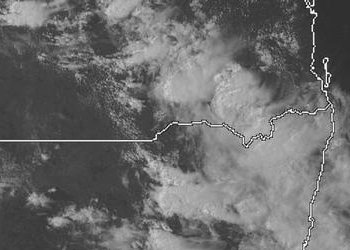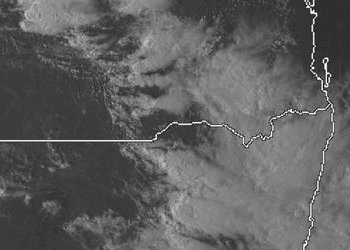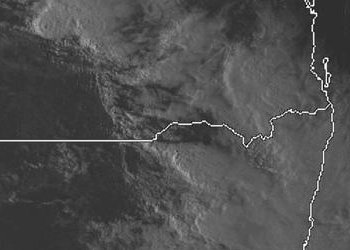 ---
Analysis Chart
From Bureau of Meteorology ---