Storm News
and Chasing
[Index][Archives]


Funnel cloud observed and lightning explodes a tree in the Lismore area: Sunday 12th February 2006
Report compiled by Michael Bath
---
If you have any photos, video or reports of this event, please email.

A large funnel cloud was observed to the south of Lismore shortly after noon. Sue Nelson watched the event from Lismore Heights for about 20 minutes. She says it almost touched the ground at one stage, bent into curved shapes and other smaller funnels appeared from time to time. Overall, the movement of the circulation was toward the northwest. These photos were taken towards the end of the funnel's life and are looking towards the south:

The funnel appears to be in the Wyrallah area between Lismore and Coraki. It is a land spout variety, induced by a low level circulation rather than from a thunderstorm with mesocyclone.

Graeme from McKees Hill also took some photos of the funnel with his camera phone:

Later in the afternoon lightning from a weak thunderstorm struck a tree at a Richmond Hill residence on the NE outskirts of Lismore. So, what? - lightning hits trees all the time. This bolt managed to completely explode a mature tree !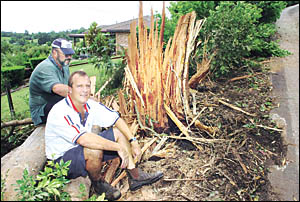 The Northern Star newspaper reports: [page 01][page 06]
---
Radar
Grafton local scale loop 2200z to 1000z 12/02/2006 (9am to 9pm NSW time)
---
Satellite Images
From Weatherzone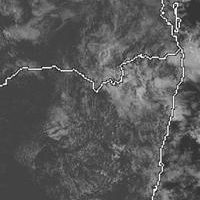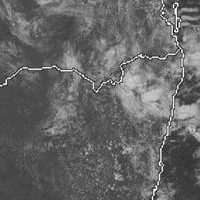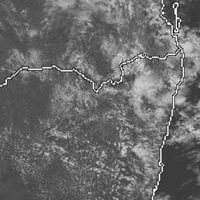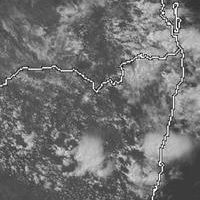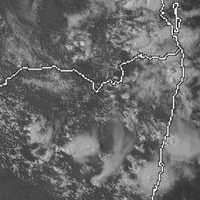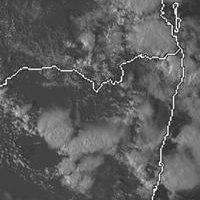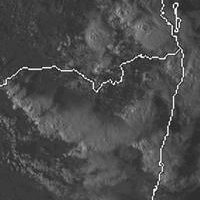 10am to 6pm local
---
Analysis Charts
From Bureau of Meteorology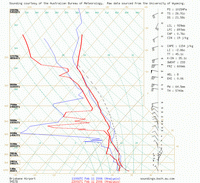 Brisbane sounding at 11am 12/02 local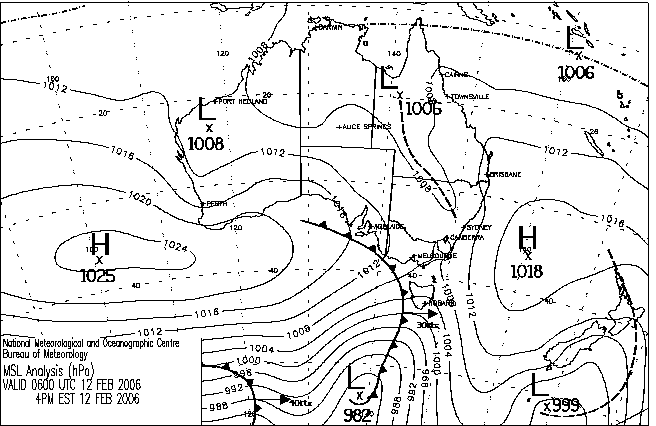 ---
GFS Model Analysis
From NOAA 12/02/2006 06z analysis
Winds (knots) 200 hPa
---